Is Russia Renting Your Aunt's Facebook Profile?
BuzzFeed editor Craig Silverman warned that disinformation may take new and frightening forms as the 2020 presidential election approaches.
Mon, 24 February, 2020
8:00pm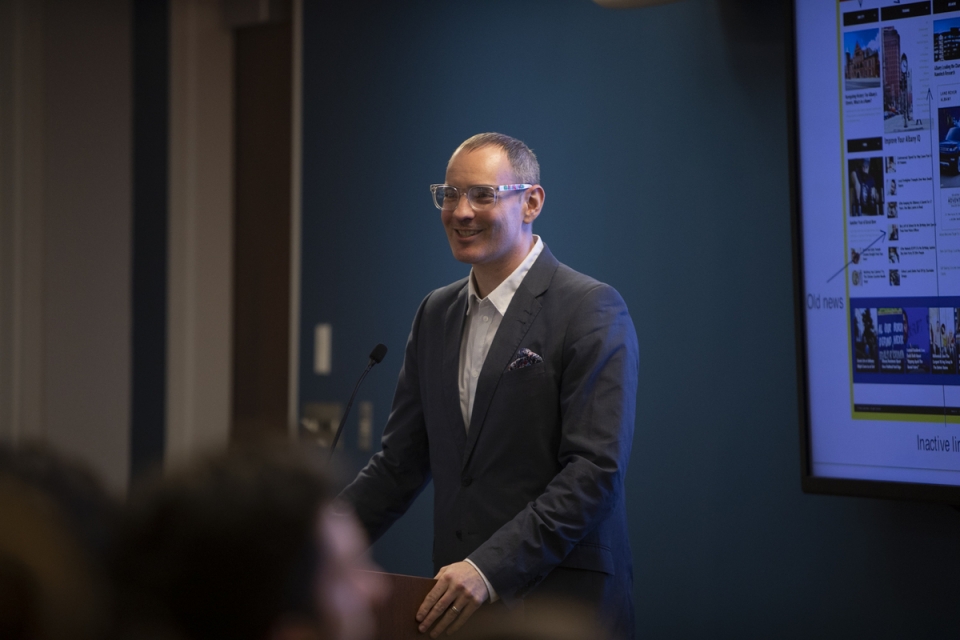 By Ruth Steinhardt
The infrastructure of online media—complex, poorly regulated and constantly evolving—is ripe for exploitation as the United States approaches its 2020 presidential election, journalist Craig Silverman warned Tuesday at the George Washington University.
While deliberate electoral meddling by foreign states and planted misinformation from partisan actors have received increased attention and concern since the 2016 election of Donald Trump, these are far from the only threats, Mr. Silverman said.
"You can't just think about content—about what's true and false—and you can't just think about people who are trying to influence politics or influence voters," Mr. Silverman said. "It's also about this whole large, messy, difficult and in many ways corrupted media ecosystem that we have."
Mr. Silverman, a media editor for BuzzFeed News who has covered disinformation and media manipulation for a decade, was the inaugural Knight Fellow hosted by GW's Institute for Data, Democracy and Politics (IDDP), an interdisciplinary research hub tracking the spread of distorted information online. IDDP and the Knight Fellowship are supported by a $5 million investment from the John S. and James L. Knight Foundation.