Tech Policy Webinar Series: AI Fairness & Transparency
Wed, 24 March, 2021
5:00pm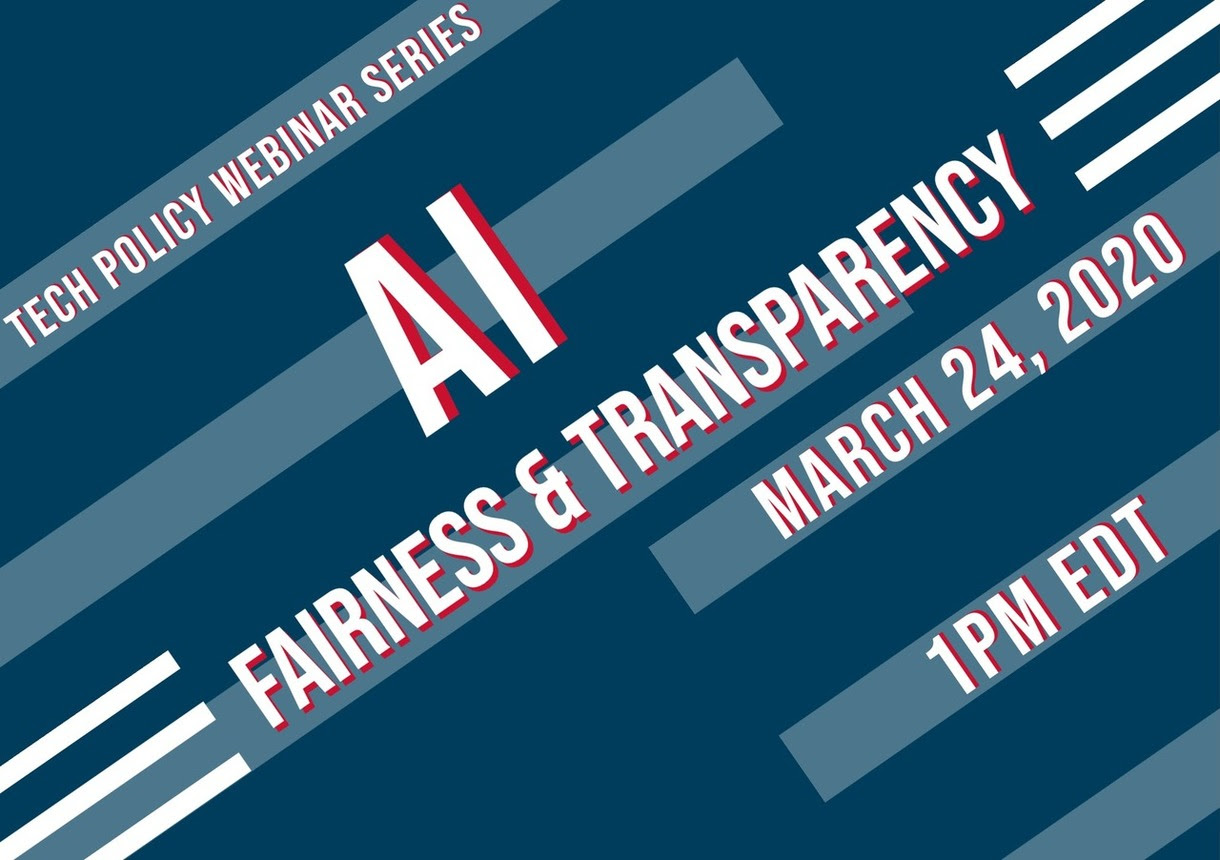 Facebook has created AI algorithms that perpetuate the spread of harmful content and is choosing to pursue only half measures to address the issue. Researchers have left Google after highlighting the risks of large language models, which are key to Google's business. These platforms are developing AI solutions that help them grow their business model rather than address the quality of information being shared.
Our panelists Dr. Nicol Turner Lee of the Brookings Institution and Professor Robert Brauneis of the GW Law School discussed recent developments in the algorithmic transparency, equity and justice and digital civil rights. 
Dr. Nicol Turner Lee is a senior fellow in Governance Studies at the Brookings Institution, the director of the Center for Technology Innovation, and serves as Co-Editor-In-Chief of TechTank. She works on issues of algorithmic bias detection and mitigation, with a focus on protected classes in the US. Dr. Turner Lee's most recent publications address biases in machine learning algorithms, the digital divide, 5G mobile infrastructure, and telehealth. Her forthcoming book, "Digitally Invisible: How the Internet is Creating the New Underclass", will address the impacts of digital exclusion and machine learning algorithms on vulnerable consumers.

Professor Robert Brauneis is the Michael J. McKeon Professor of Intellectual Property Law and Co-Director of the Intellectual Property Program at the George Washington University Law School. His teaching and scholarly interests include artificial intelligence, algorithmic governance, copyright, trademark, property, and constitutional law. Professor Brauneis is the co-author of a leading casebook on copyright law and co-author of "Algorithmic Transparency for the Smart City," a study which tested the limits of transparency around governmental deployment of predictive algorithms at the state and local level. He is also a founding member of the Project Board of the Munich Intellectual Property Law Center.